Dirt bike racing is quickly becoming one of the most popular types of sports among the youngsters. They love the challenge and excitement of riding off-road trails without compromising the speed.
To beat the hell out of your opponents, you should know every bits and pieces of your bike. And undoubtedly, knowing how fast your trail bike can go will give you an advantage over your friends.
However, the average speed of a dirt bike can change depending on the make and model of your bike. That's why we will take a look at the top speeds that different dirt bikes can achieve. We will also discuss some of the factors that affect bike speed.
So if you are curious about just how fast a dirt bike can go, stick with me.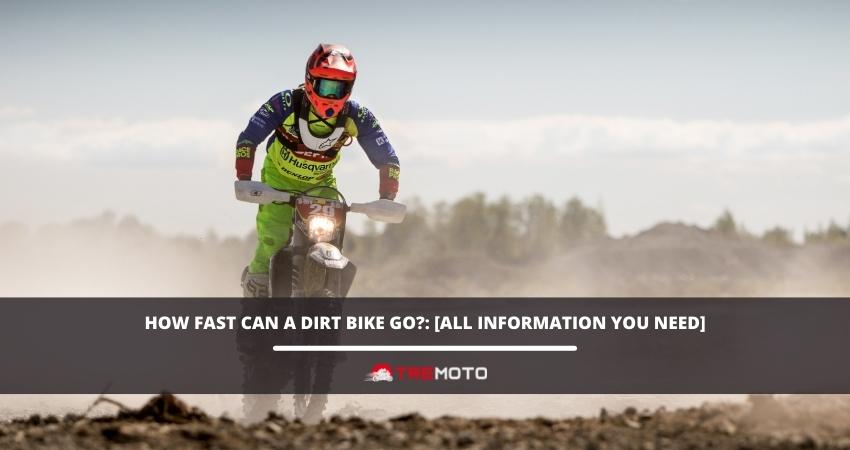 Top speed of different dirt bikes: 50cc – 690cc
When someone ask '' what is the top speed of a dirt bike?'' the answer is it varies from one unit to another. As each of them is packed with different specifications making them unique from each other.
In the following part, you will explore the top speed of different bikes based on their cc.
Honda
Honda CRF110F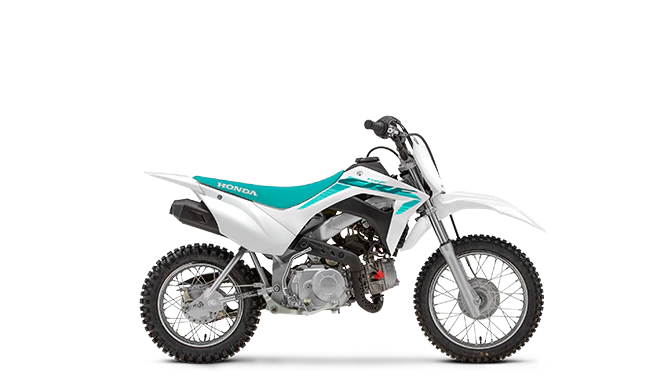 The CRF110F is a mini bike from Honda. It has a 110cc, four-stroke engine that produces 7.2 horsepower. The bike has a top speed of 55 miles per hour. It is intended for use on off-road trails and tracks.
The bike is popular with both kids and adults. It is considered a good beginner bike because it is relatively small and lightweight. Experienced riders can also have fun on the CRF110F.
Honda CRF 125F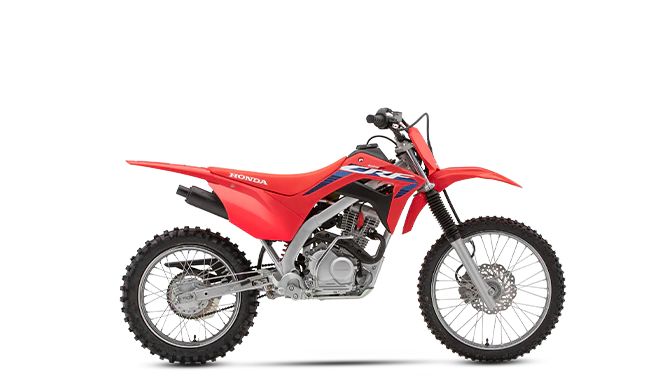 The Honda CRF 125F is a dirt bike that is built for both new riders and old riders. It features a four-stroke engine that is capable of reaching speeds of up to 65 miles per hour.
Moreover, backed by the 8.85 hp, it provides the user excellent acceleration on the track along with good control.
Honda CRF 150R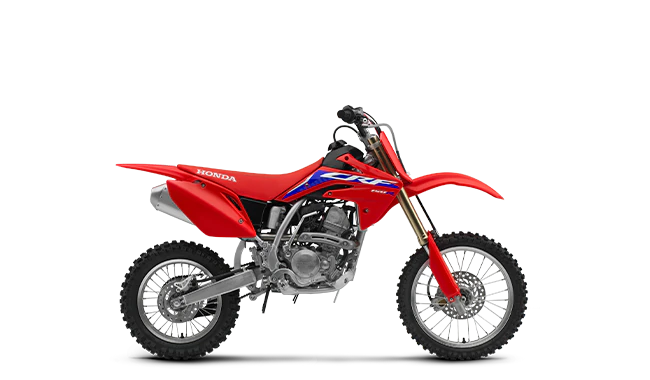 The Honda CRF150R is a racing dirt bike that was first introduced in 2006. It is powered by a four-stroke, single-cylinder engine that produces around 23.47 horsepower. It can generate a top speed of around 65 miles per hour, making it one of the fastest dirt bikes on the market.
It is also widely considered to be one of the most reliable and durable bikes in its class. Thanks to its lightweight design and powerful engine, the CRF150R is a popular choice for both amateur and professional motocross racers.
Honda CRF250R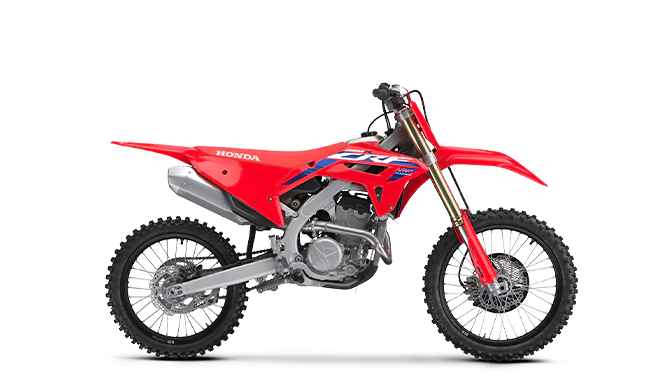 The average max speed of the Honda CRF250R is about 70 miles per hour. However, this varies depending on the terrain and conditions. For instance, if you are riding on a flat, straight road, you may be able to reach speeds close to 70 miles per hour.
However, if you are riding on a rough, sandy trail, your max speed will be lower. In addition, the weight of the rider also affects the max speed.
Honda XR650
Honda's XR 650cc is a top seller on the market, and it's no surprise why. It's fast, efficient, and relatively affordable. But what really sets the XR apart is its top speed. At 110 miles per hour, it's one of the quickest motorcycles in its class. This outstanding unit can hit 0-60 mph in only 5.83 seconds.
Yamaha
Yamaha PW50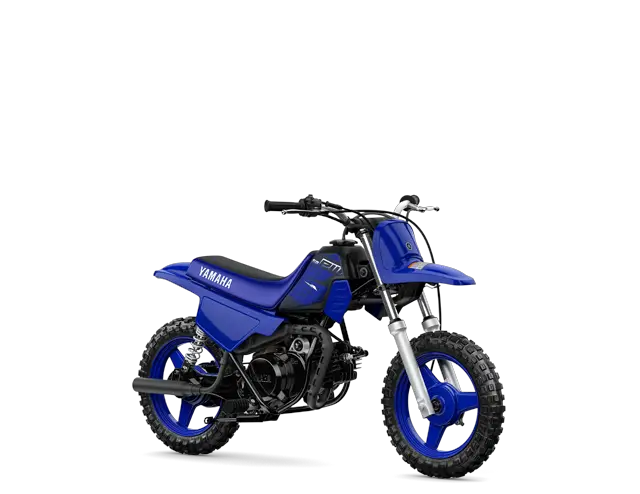 The Yamaha PW50 is a bike that is suitable for kids. It has a top speed of 28 miles per hour, which is ideal for kids who are just learning how to ride. It also has an engine displacement of 50cc, which means it will be easier for them to learn how to ride on this bike than other models that have larger engines.
This bike also comes with an adjustable seat height, which allows parents and children to adjust the seat height according to their personal preferences.
Yamaha TTR50E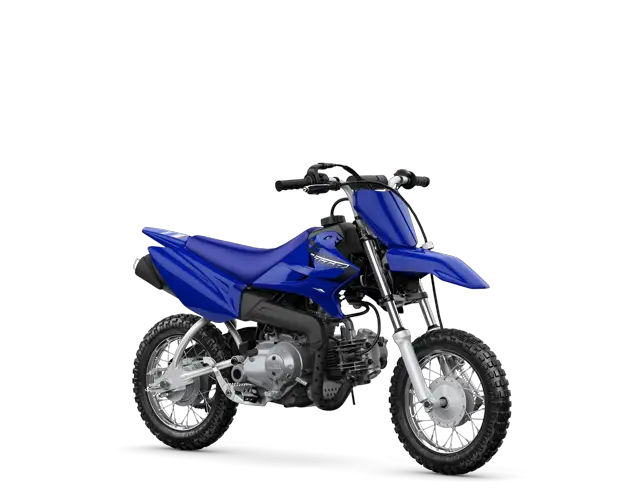 The Yamaha TTR50 E is a bike that was built for speed. It has a powerful engine that comes with 16 HP allows it to reach high speeds of 30 mph quickly. Additionally, the bike is lightweight and has an aerodynamic design that makes it easy to handle at high speeds.
Yamaha YZ85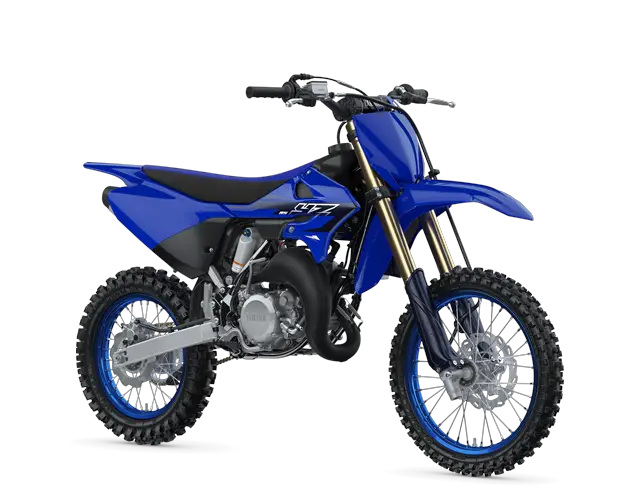 When it comes to off-road racing, speed is often the deciding factor. That's why the Yamaha YZ85 is such a popular choice among motocross riders.
With a top speed of over 50 miles per hour, it makes a great pick for new riders. And thanks to its lightweight design and powerful engine, the YZ85 can accelerate quickly and easily navigate tight turns.
Yamaha YZ 125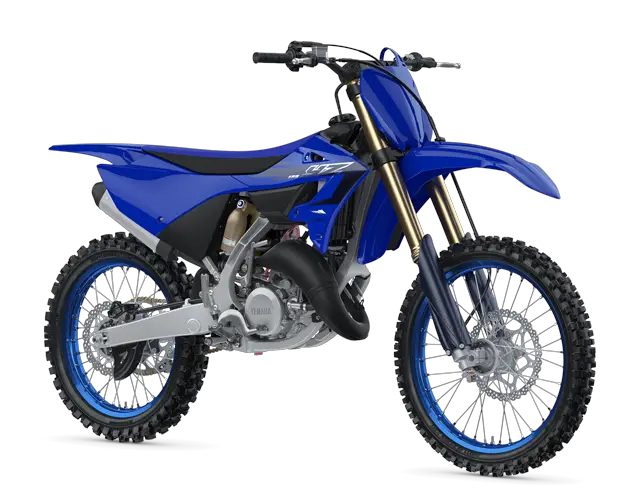 The Yamaha YZ 125 is a 2-stroke & air-cooled motorcycle with a maximum power output of 34.44 horsepower.
From this killer unit, you will get a top speed of 70 mph.
Yamaha YZ 450F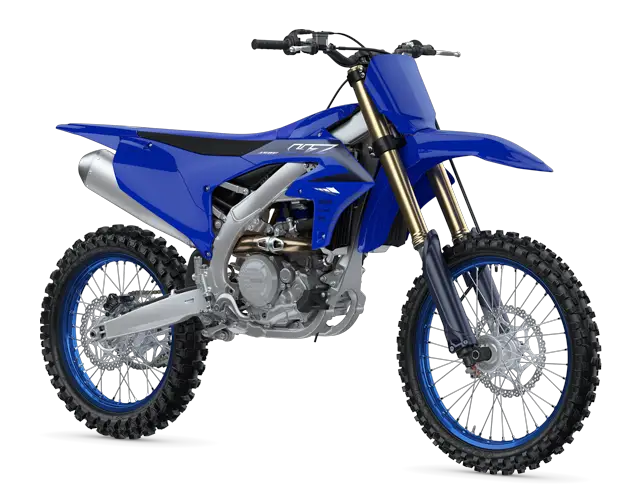 Yamaha YZ 450F is one of the best units from Yamaha. The acceleration of this bike is amazing. Moreover,  you can reach your desired speed in no time as it's jacked with a 52.8 HP engine. The top speed of this bike is very high and it can easily cross 80 mph on the highway if you are using the right kind of tires and proper accessories.
Kawasaki
Kawasaki KX 65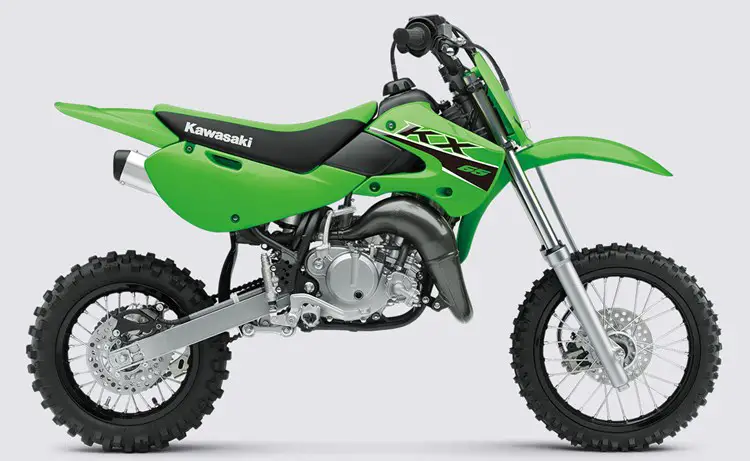 The Kawasaki KX 65 has a maximum speed of 50 mph. The top speed listed on the specification sheet is a conservative estimate of the bike's performance capabilities; it should be able to reach higher speeds given good conditions and adequate rider skill.
Kawasaki KX 100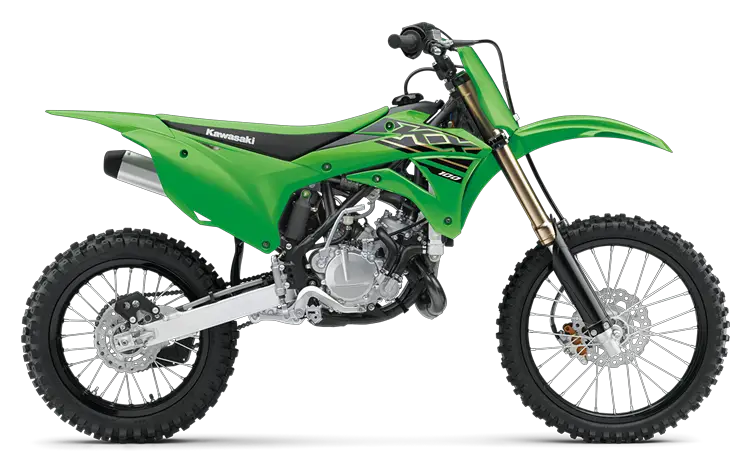 Built with care, the Kawasaki KX 100 will provide the rider with a top speed of 55 mph. Users of different ranges like teenage riders up to the old grandpa can ride it without any hassle. The 2-stroke & water-cooled engine won't let you down on the track for a second. Now you have the answer to how fast a 100 dirt bike go.
Kawasaki KLX 110
The Kawasaki Klx 110cc is a small and economical scooter. It is designed to be easy to ride, but it has a lot of power and control. The engine is quite powerful and it can reach speeds up to 50 miles per hour. It has front suspension, rear suspension, and disc brakes for uncompromised control.
Kawasaki KX 125
The Kawasaki KX 125 is extremely famous among both new and the professional riders. Depending on the terrain, the KX 125 can reach speeds of up to 70 miles per hour. 
This makes it ideal for both racing and recreational riding.
Moreover, the KX 125 is also known for its maneuverability. Finally, the 10.3 HP engine makes it a good choice for riders who enjoy doing tricks and stunts.
Kawasaki KX250F
The Kawasaki KX 250F is a motocross bike that is built for speed. It has a powerful engine that is capable of reaching speeds of up to 87 miles per hour. It is one of the fastest motocross bikes on the market, and the 39.5 HP is sure to give you an adrenaline rush when you hit the gas.
Kawasaki KX450f
Kawasaki KX450f is one of the fastest bikes in the world. It can reach a top speed of over 75 mph. That's pretty impressive, but it's not the only thing that makes this bike so special. 
Yes, the Kawasaki KX450f with its 52.2 hp & 9500 rpm is going to beat others easily in the race. And if you're looking for even more power, this guy can also be equipped with a turbocharger. 
Kawasaki KLR 650
For starters, the KLR 650 is equipped with a tire that is specifically designed for high-speed riding. And when it comes to aerodynamics, the bike is incredibly sleek and streamlined. 
So when you put all of these factors together, you've got a motorcycle that is capable of reaching some pretty high speeds of 90 mph in normal weather conditions.
Husqvarna
Husqvarna TC125
Husqvarna's TC125 might not be the fastest 125cc out there, but it's no slouch either. With a top speed of around 70 mph, it can hold its own on the highway.
But where the TC125 really shines is in its acceleration and handling. Thanks to its lightweight and well-tuned suspension, it can zip through traffic and carve up tight corners with ease.
Husqvarna FE250
The FE250 can reach a maximum speed of approximately 70 miles per hour. However, this speed can only be achieved on a smooth, level surface. Once you hit the dirt bike trail, the rough terrain will slow you down significantly. 
Husqvarna TR 650
Unlike many other dirt bikes, the Husqvarna TR 650 comes with a max speed of 110 mph which is supported by a liquid-cooled 4-cylinder engine. 
In terms of HP, you will get a mind boggling acceleration of 47 hp in the trail. You can get 0-60 mph in only 4.3 seconds making it an unparalleled king in the dirt biker's planet.
KTM 
KTM 65 SX
Have you ever asked yourself how fast does a 65 cc dirt bike go? Then the KTM 65 SX is the perfect example that is capable of reaching a top speed of 50 mph. Undoubtedly this is one of the best kid-friendly dirt bikes & they gonna love it. Age range from 8-12 years rider is the perfect user for this amazing dirt bike.
KTM 85 SX
The KTM 85 SX is a motorcycle with a big engine and a lot of power. It has a lot of torque and it's very fast for its size. Also, it is equipped with a single-cylinder 2-stroke engine which is the right machine for teenage riders. You can expect a 65 mph top speed in it.
KTM 125 XC
KTM 125 XC is the latest addition to the supermotard market. This bike is designed to be a fast and agile machine that can take on the toughest trails. The 125XC is powered by a liquid-cooled 2-stroke engine with a 6-speed transmission. The maximum top speed of this bike is 60 mph which comes as a result of the 37.5 HP backup.
KTM 250 SX F
In case you were thinking about how fast does a 2-stroke dirt bike go, just look at the KTM 250 SX F that can reach a top speed of 85 miles per hour. It is also a very aerodynamic bike which makes it easier to ride in the dirt.
Plus, the bike's design allows it to be able to go up and down hills and even make quick turns. KTM 250 SX F has a lot of cool features that would make the ride a whole different level of fun.
KTM 690 Enduro
Under the hood, the KTM 690 Enduro comes with 74 HP support that let you experience 100 mph both on-road & off-road. This thing is only made for professionals who come with an iron-like mind to crush other riders on the dirt bike trail with their high skill.
Below here I am adding a table where you can easily see all the top speeds of different bikes…
| | | | | | |
| --- | --- | --- | --- | --- | --- |
| Brand | Honda | Yamaha | Kawasaki | Husqvarna | KTM |
| CC Range |   |   |   |   |   |
| 50-199 | CRF 110 ( 55 mph) | PW 50 (28 mph) | KX 65 ( 50 mph) | TC 125 ( 70 mph) | 65 SX ( 50 mph) |
|   | CRF 125F ( 65 mph) | TTR50E (30 mph) | KX 100 ( 55 mph) |   | 85 SX ( 65 mph) |
|   | CRF 150R ( 65 mph) | YZ 85 ( 50 mph) | KLX 110 ( 50 mph) |   | 125 XC ( 60 mph) |
|   |   | YZ 125 ( 70 mph) | KX 125 ( 70 mph) |   |   |
|   |   | YZ 450 F (80 mph) |   |   |   |
| 200-650 | CRF 250 R ( 70 mph) |   | 250 SX F (87 mph) | FE 250 (70 mph) | 250 SX F ( 85 mph) |
|   | XR 650 (110 mph  |   | KX 450 F (75 mph) | TR 650 ( 110 mph) | 690 Enduro (100 mph) |
|   |   |   | KLR 650 ( 90 mph) |   |   |
Factors that alter the top speed of dirt bike
The speed of the dirt bike is affected by multiple factors which you will see in the following section. Stay tuned to see those..
Stroke of the engine
When it comes to choosing between a 2-stroke engine and a 4-stroke engine, there are a few things to consider. A higher cc engine will typically be able to reach higher speeds than a lower cc engine, but a bigger engine may also weigh more, which can offset the advantage of the higher cc.
In addition, a 4-stroke engine typically has more torque than a 2-stroke engine, so it can accelerate faster from a standing start. However, 2 stroke engines typically have higher redlines, so they can rev higher and achieve higher top speeds.
Ultimately, the best choice depends on the desired use of the vehicle. If max speed is the goal, then a higher cc 2 stroke engine is likely the best option. However, if acceleration is more important, then a 4 stroke engine may be the better choice.
Weight
Weight is the main factor that affects the speed at which a motorcycle travels. A heavy bike will travel slower than a light one with the same engine power because it requires more energy for accelerating and decelerating with its own weight.
Also, if there is less weight in front then acceleration will be easy but braking will be hard due to friction between tires and the road surface.
Read Next: How much does a 450cc dirt bike weight
Gearing
Gears can also help in increasing or decreasing your dirt bike's speed depending on how many gears you have fitted to your bike and what gear ratio they are set at (e.g., 1st gear = lower RPMs). The higher number of gears means more frequent shifting between gears which results in increased acceleration.
Terrain types
The terrain is another factor that can affect your speed. The rougher the terrain the slower the bike will go because it takes longer for the tires to get traction on rocks or roots and therefore slow down your bike.
Powering through obstacles is another factor in determining how fast a dirt bike will go. It takes more power to push through obstacles like logs than it does to make it up an incline, so if you're trying to hit top speed on a hill then make sure you're powering through those logs rather than trying to go around them!
Final Words
The whole thing about the speed of dirt bikes is a vast topic & I tried my best to include most of them though it's quite a gargantuan task. After reading this article, you can also check out my article on what is the fastest dirt bike.
I hope it will enrich your understanding of how fast dirt bikes go.