Of all the extreme sports, dirt biking is especially popular due to the sheer speed one can achieve on a dirt bike. The speed, coupled with the twists, turns, leaps, and jumps of an off-road track is what makes dirt biking second to none. But the experience becomes great only when everything goes right. One of the major issues people face while dirt biking is running out of gas while on the tank.
To enjoy the dirt biking experience to its fullest, you have to have a full tank of gas. Even if the gas runs out, you must know how to carry extra gas on a dirt bike. There are quite a few ways of carrying extra gas on your dirt bike. Among other things, installing a desert tank, using fuel bladders, etc. are more commonly used solutions.
Let's take a look at all the ways you can carry extra gas on your dirt bike.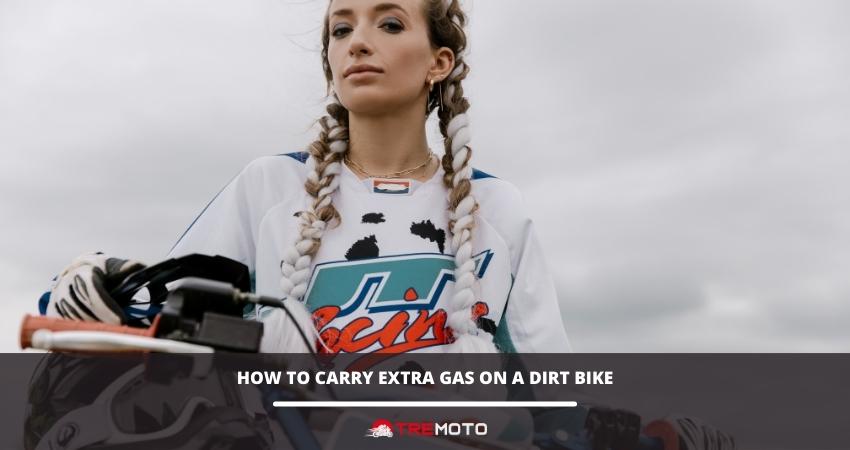 Carrying extra gas on your dirt bike
You never know when you run out of gas while riding a dirt bike. Since dirt bikes are usually driven in areas that are a bit far from towns and cities, once gas runs out, refueling them can be difficult. That's why one has to know how to carry extra gas on a dirt bike.  Here are a few ways extra gas can be carried on a dirt bike:
1. Installing a desert tank in the bike
Probably the best way to deal with running out of gas in the desert is to prevent it from happening in the first place. And the best way to do that is to install a desert tank on the bike.
A desert tank is a tank that can hold more fuel than regular bike tanks. All that needs to be done is to replace the old tank with the desert tank and the bike is ready for a day at the dunes. Usually, desert tanks can hold 11 or 12 liters of fuel, but there are some models which can hold up to 15 liters of gas.
This increased capacity does come at a price though, as desert tanks can cost between 250 to 300 dollars. They don't, however, add too much extra weight to the bike, so the maneuverability of the bike won't suffer.
2. Using fuel bladders
If the larger and more expensive desert tanks seem too much for the bike, one can also use fuel bladders instead. They have greater portability, so they can be easily stored inside backpacks when empty.
These bladders come in all shapes and sizes, from 2 liters to 15 liters. If the rider doesn't need too much fuel and is just willing to take a bit of fuel as precautionary measures, the 2-liter option comes in handy. Their Jerry Can format is also great for refueling.
As mentioned earlier, the fuel bladders don't cost as much as the desert tanks. The one that holds 15 liters costs about 102 USD. These also don't weigh too much other than the weight of the fuel.
3. Using Jerry cans
A more traditional method, jerry cans have been sued to carry fuels around for a long, long time. Perfect for carrying smaller amounts of fuel, these cans can be a great asset on the dunes. But their size and shape pose some difficulty when it comes to carrying them. There is no way to automatically mount these cans onto a dirt bike, so the biker has to strap them to the front or the back of the bike.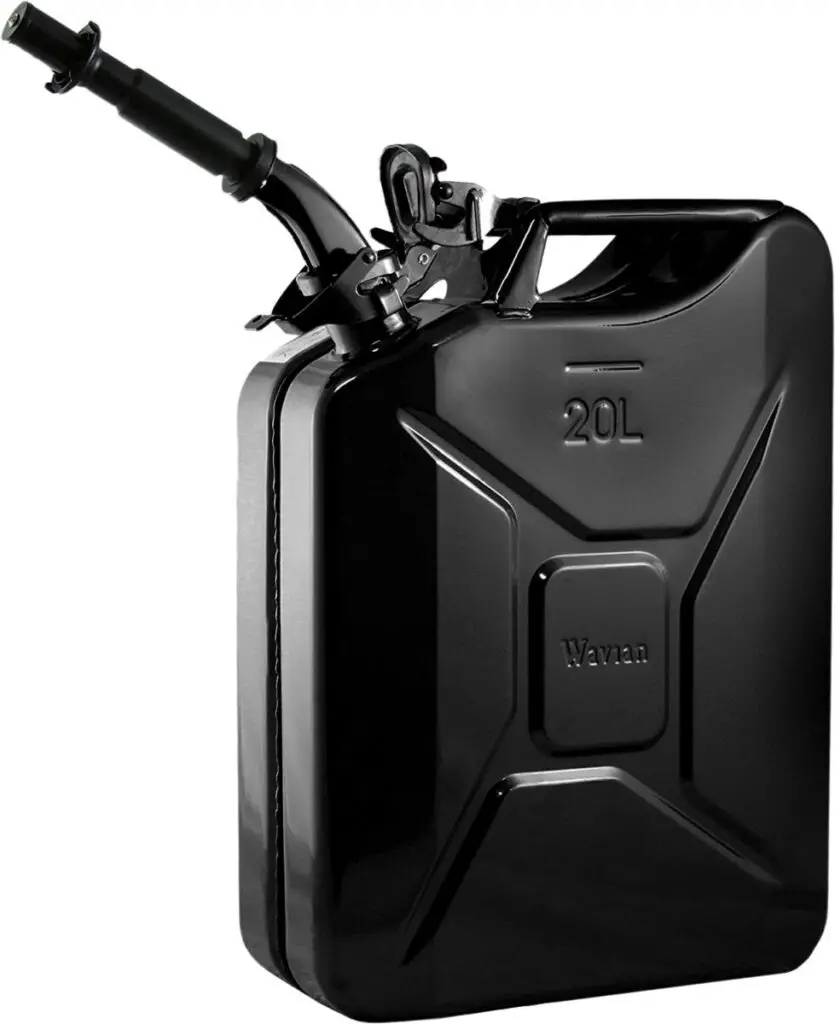 Usually, Jerry Cans can hold fuels from 5 to 20 liters. The biker has to choose the capacity according to their comfort and need. These also don't cost too much. Even the sturdiest of the Jerry cans cost only about 30 dollars.
4. Using auxiliary tanks
What if there was something that could act as Jerry cans do but also can be fixed to the bike? The auxiliary tanks are such fuel reservoirs. One can just strap an auxiliary tank to the front of the bike, or even its handlebars, and carry it around.
One thing that truly makes the auxiliary tank stand out from the rest is its ability to supply fuel directly to the main tank. This eliminates the need to stop and refuel and makes riding a dirt bike much smoother.
The capacity of the auxiliary tanks depends on the place they are fixed to. If the tanks are strapped to the handlebar, they hold about 2 liters of fuel. On the other hand, If the tank is strapped to the front or the back of the bike, it can hold up to 3.5 liters of fuel.
The auxiliary tanks, however, cost a bit more than Jerry cans. As opposed to the 30 dollars for Jerry cans, these tanks can cost between 100 and 150 dollars depending on the size. But the ease of refueling makes it worth the cost.
5. Using MSR fuel bottles
Some people prefer smaller containers to larger cans or tanks. MSR fuel bottles are perfect for them. Being made of metals gives these bottles an edge as they won't be damaged easily when they fall while the bike is driven at a breakneck pace.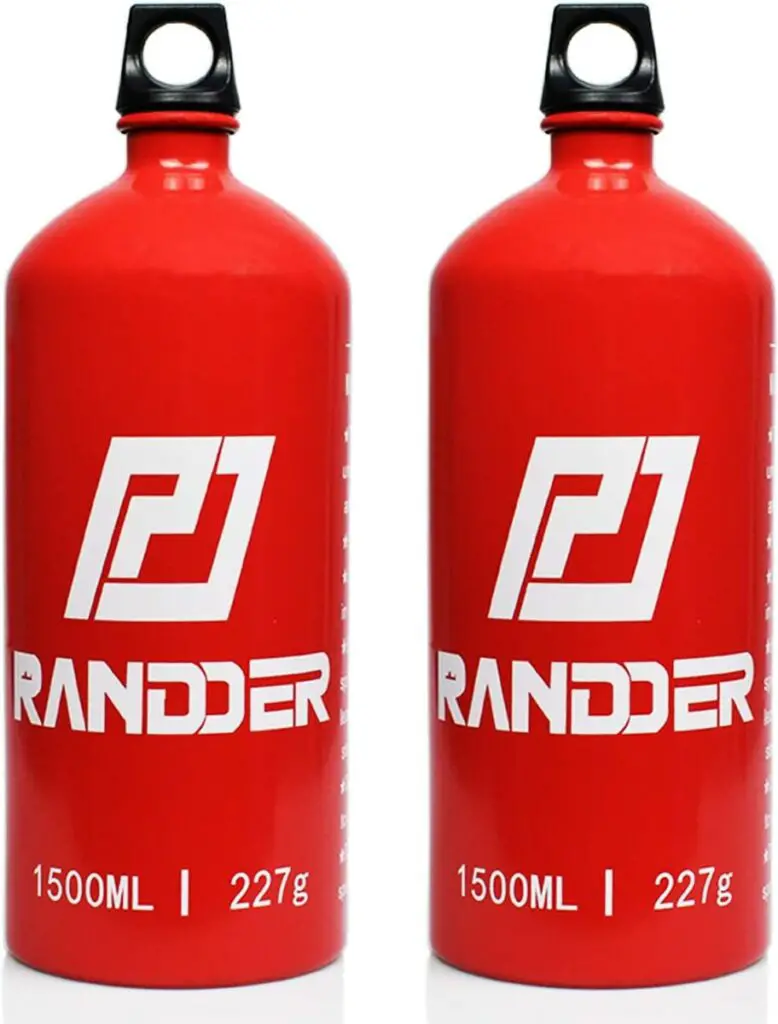 But these bottles are too small to be used as a viable fuel reservoir. They can hold only as much as 900ml gas, which in all honesty, is not much. They are only handy when either more than one is carried or if they are carried for extreme emergency purposes.
6. Using Rotopax fuel systems
Rotopax specializes in designing ways for people to carry liquids such as fuels when they are traveling. They resemble Jerry cans, but their utility trumps the cans' because they can be mounted to the dirt bikes.
The fuel capacity of the Rotopax is quite reasonable at 1.5-4.5 gallons. They cost about 60 to 100 dollars, which is also quite affordable. The downside is that these can weigh more than the options mentioned above, so that has to be kept in mind.
Final Words
While on the off-road tracks, you need to prepare for any obstacle that might come your way. Running out of gas mid-race is one such obstacle. This is why you should know how to carry extra gas on a dirt bike. Only after you've taken care of everything, will you be able to enjoy dirt biking fully.